functional polo shirt

Bjordal W
functional polo shirt
Bjordal W
functional polo shirt
Lightweight, sporty polo shirt, ideally suited for hiking
25 °C, sun, a light breeze: perfect conditions for your tour. But not without our BJORDAL! The light, functional polo shirt is elasticated and especially breathable – perfect for sporty trekking and hiking. As part of our ALL YOU NEED family, we tailored it for everybody who loves all things casual and functional. The shirt makes for a great companion on the trail due to its functionality: The dryprotec technology lets it dry especially fast. Meanwhile, our Silverplus® technology inhibits unpleasant odours from developing. You´ll feel comfortably fresh for hours on end. Combine that with the close-fitting cut for great comfort all day long.
Silverplus® finish provides long-lasting freshness
Dries especially fast thanks to dryprotec technology
Highly breathable material
Easy care
Attractive figure-hugging, feminine cut
SILVERPLUS

SILVERPLUS® is an intelligent and innovative way of keeping your textiles fresher for longer. The SILVERPLUS® finish protects your textiles from unpleasant body odours, even at low washing temperatures and inhibits the multiplication of odour-causing bacteria.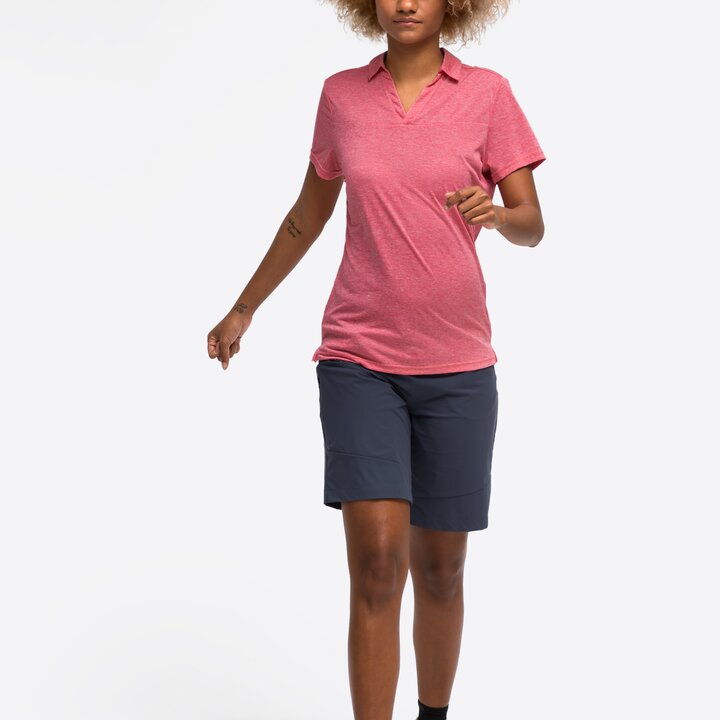 Have you bought this product?