outdoor jacket

Metor Therm M
outdoor jacket
Metor Therm M
outdoor jacket
Versatile outdoor jacket for hiking and travelling
Breathable and waterproof mTEX 10,000 weatherproofing
Optimal heat retention due to mTHERM light padding
Easily stowable due to functional packaway function
For the environment: PFC-free and water-repellent finish
Whether you're hiking in rain showers or snow flurries: your hiking jacket needs to be able to withstand all types of weather. That's why, for the METOR THERM M, we have combined our tried-and-tested dual-layer METOR M jacket with soft, warm mTHERM light padding for chilly walks in the autumn and winter. The jacket's mTEX 10.000 membrane means it's both fully waterproof and breathable at the same time. We've also used a PFC-free finish to ensure it's water repellent. Two special features of our METOR THERM M jacket are that it's available in short, normal and long sizes – and that it can be quickly and easily rolled up and stowed away in your rucksack, even with the padding.
The METOR THERM M's clean, simple design is both timeless and functional. Both the hem and the cuffs are adjustable. The hood is also adjustable and can be rolled up and stowed away in the collar of the jacket when required. What's more, you can safely keep your smartphone, wallet and other personal items close to hand thanks to two exterior zip pockets and two hidden pockets on the interior.
mTEX 10.000: breathable, waterproof and windproof
mTHERM light: lightweight padding retains body heat
Jacket packs into itself
Fully adjustable cuffs
Adjustable hem
2 spacious inside pockets
2 spacious pockets with zip fastener
Adjustable and detachable hood, can be stowed in the collar
Environmentally-friendly, water-repellent, PFC-free finish
mTEX 10.000

You enjoy active outdoor pursuits, and usually have an optimistic interpretation of the weather forecast. It's no problem if things work out differently. Custom-tailored weather protection with high breathability from Maier Sports. Waterproof, windproof and breathable - the laminate for active people with a 10,000 mm water column. Perfect for outdoor enthusiasts.
mTHERM light

The soft padding with high fill power stores a lot ofinsulating air and features a great ratio of thermal output to volume with rapid moisture transportation. mTHERM light makes excellent use of its strengths during intense physical performance and warmer temperatures when no extreme insulation is necessary.
Bin mit der Jacke sehr zufrieden. Zu den 5 Sternen reichts nicht ganz, weil m.E. ein Designfehler vorliegt, der die Haltbarkeit der Jacke (Obermaterial im Ärmelbereich) verbessern würde. Und das nur mit einer minimalen , kostenneutralen Änderung. Mit freundlichem Gruß Hans-Joachim Meyer
I am very satisfied with the jacket. It's not quite enough for the 5 stars, because in my opinion there is a design flaw that would improve the durability of the jacket (upper material in the sleeve area). And only with a minimal, cost-neutral change. Sincerely, Hans-Joachim Meyer
Hans-Joachim Meyer
Nov 24, 2020
Have you bought this product?
Awards
Wanderlust says "Best fit"
Wanderlust Magazine, issue 01/2018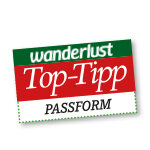 The Metor Therm winter jacket fits you and you. Perfect fit and best companion for trek, tour, mountains and everyday life.