outdoor coat

Ranja Coat 2.0
outdoor coat
Ranja Coat 2.0
outdoor coat
Weatherproof women's coat for hiking trips
Breathable, waterproof and windproof due to mTEX 10.000
Water-repellent, environmentally friendly PFC-free finish
The Silverplus® mesh interior keeps you fresh
Casual cut with coat tails and drawstring waistband
Bad weather won´t keep you from hiking – especially not if you´re wearing our RANJA COAT 2.0. The weather protection coat is perfect for long hikes and all other outdoor adventures. Thanks to the mTEX 10.000 membrane it's wind- and waterproof as well as pleasantly breathable. The water-repellent, PFC-free finish keeps the outer layer dry – for even more comfort. Silverplus® mesh lining inhibits unpleasant odours from developing and keeps you feeling fresh for hours on end. The RANJA Coat 2.0 is a real stunner with a casual cut, a drawcord and a swallowtail. The hood always fits perfectly because it's individually adjustable. Bring along your most important items in two spacious pockets and one inside pocket.
mTEX 10.000: breathable, waterproof and windproof
Environmentally-friendly, water-repellent, PFC-free finish
Silverplus® mesh lining keeps you feeling fresh
Shapely and adjustable truncated hood
Central, rear slit increases freedom of movement
2 spacious pocket with zip fastener
1 spacious inside pockets
mTEX 10.000

You enjoy active outdoor pursuits, and usually have an optimistic interpretation of the weather forecast. It's no problem if things work out differently. Custom-tailored weather protection with high breathability from Maier Sports. Waterproof, windproof and breathable - the laminate for active people with a 10,000 mm water column. Perfect for outdoor enthusiasts.
SILVERPLUS

SILVERPLUS® is an intelligent and innovative way of keeping your textiles fresher for longer. The SILVERPLUS® finish protects your textiles from unpleasant body odours, even at low washing temperatures and inhibits the multiplication of odour-causing bacteria.
lining 1: 100% polyester, lining 2: 100% polyamide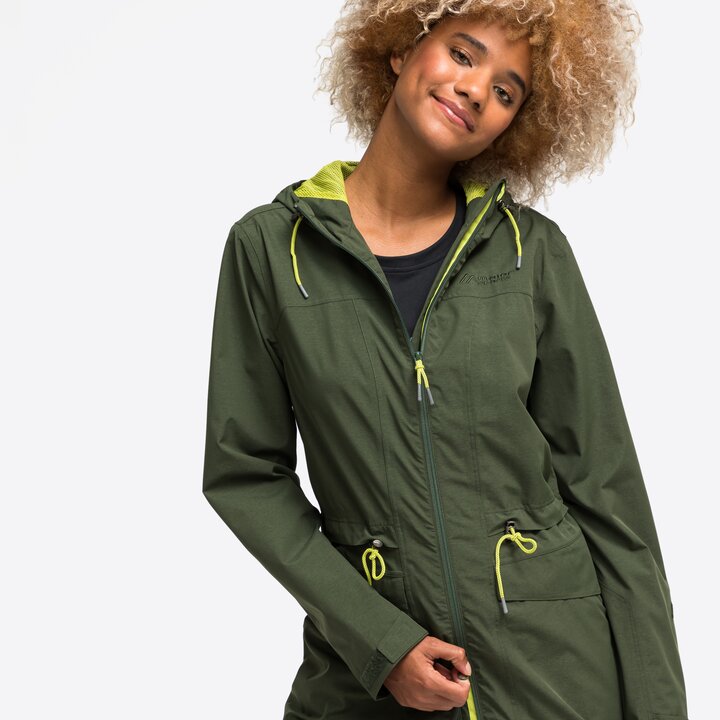 Have you bought this product?