Softshell jacket for outdoor adventures and tours
Elasticated 4-way-stretch material fits perfectly
Wind- and waterproof Stormfleece material
Highly breathable and abrasion-resistant
Environmentally-friendly, water-repellent, PFC-free finish
Nothing could be better than the moment when the clouds clear following fresh snowfall, leaving the snowy winter landscape bathed in sunshine. This is when our OFOT JACKET M softshell jacket comes in useful. Our sturdy outdoor jacket has been designed for a wide range of touring adventures. So it features an extremely breathable and wind-repellent fleece. The fabric also is water-repellent, while the soft fleece interior keeps you warm from start to finish. Windprotec keeps the biting wind at bay. It boasts a striking design, along with a flexible, sporty cut that adapts to every move your body makes. Another detail of our easy-care OFOT JACKET M is its water-repellent, PFC-free finish. The elasticated 4-way stretch fabric optimally adapts to the shape of your body and follows your every move. The flap with a chin guard ensures that the zip doesn't chafe and that the wind doesn't penetrate it. The adjustable hem promises greater flexibility and protection against the snow. The OFOT JACKET M is rounded off with four spacious pockets for the items you need on your tour.
Environmentally-friendly, water-repellent, PFC-free finish
Follows your every move thanks to 4-way stretch
Highly breathable material
Warm fleece interior, smooth and comfortable
Tight-fitting elastic cuffs
Shapely and adjustable truncated hood
Underlay with chin guard provides highest level of comfort
Easy care
Adjustable hem
3 spacious pockets with zip fastener
Sporty cut offer more flexibility
windprotec

Anyone who is outdoors in any weather will know how important effective wind protection is. Windprotec keeps out the wind and the body warm. It protects us from the wind chill effect, which lowers our body temperature. The lightweight fabric also provides comfort as it dries quickly and transports excess moisture and heat to the surface.
52% polyamide, 39% polyester, 9% elastane
90% Polyamid, 10% Elasthan
Ich habe die Ofot Jacket M nun seit einiger Zeit im Einsatz und bin absolut begeistert. Erstklassige Qualität, ansprechendes Design und hoher Tragekomfort. Perfekt für Outdoor-Abenteuer und den Alltag.
I've been using the Ofot Jacket M for some time now and I absolutely love it. First-class quality, attractive design and high wearing comfort. Perfect for outdoor adventures and everyday life.
Super Jacke für Herbst / Winter und Frühling. Hält angenehm warm. Sportlicher Schnitt. Sehr atmungsaktiv. Kann ich nur empfehlen.
Super jacket for autumn / winter and spring. Keeps you comfortably warm. Sporty cut. Very breathable. I can only recommend.
Have you bought this product?
Awards
Heat tip
Snow Magazine, 2023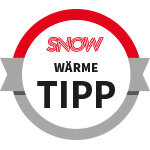 "Not necessarily the outfit for the spring training session next to the slopes. But if we had to choose an outfit for our first ski tour into the eternal ice, Maier Sports would definitely be on the shortlist. Despite high thermal performance, light and comfortable to wear without sweating under the insulation layer."