outdoor pants

Latit Zip W
outdoor pants
Latit Zip W
outdoor pants
Comfortable women's zip-off hiking pants
Environmentally friendly, comfortable mSTRETCH Pro 4 Eco
Made predominantly from recycled PES
Environmentally friendly, water-repellent PFC-free finish
Integrated NFC chip makes recycling more efficient
A cool morning quickly turns into a hot midday. But you don´t have to bring along an extra pair of shorts on your hike – because you´re wearing our LATIT ZIP! Just turn your comfy hiking pants into summery Bermuda shorts via zip fastener. You´re touring in style, flexibly and sustainably: The mSTRETCH Pro 4 Eco is made of up to 88 % recycled polyester. It's a highly elasticated material which follows your every move and has a PFC-free finish to protect you from rain showers. When things do get really wet, the pants dry quickly due to our dryprotec technology. For spacious zip fastener pockets offer plenty of storage room for all utensils you need readily available while out and about.
mSTRETCH Pro 4 Eco: eco-friendly elastic 4-way stretch
Dries especially fast thanks to dryprotec technology
Environmentally-friendly, water-repellent, PFC-free finish
Made from 88% recycled polyester yarn
Can be recycled via Maier Sports
Can be quickly zipped off into Bermuda shorts
Traditional waistband with loops
Easy care
4 spacious pockets with zip fastener
Regular Fit
Dryprotec

Anyone who takes part in outdoor activities or who is active for extended periods knows how important it is for clothing to dry quickly. Maier Sports dryprotec clothing not only feels very comfortable to wear, it is also quick-drying and easy to care. So there is no uncomfortable cold feeling on the skin.
mSTRETCH Pro 4 Eco

mSTRETCH Pro 4 Eco with recycled polyester yarn is the perfect fabric for all kinds of activities throughout the year. Super stretch, comfortable, with a perfect fit and plenty of freedom of movement. Our sustainable functional fabric with a feel-good factor for your outdoor adventures.
88% polyester (recycled), 12% elastane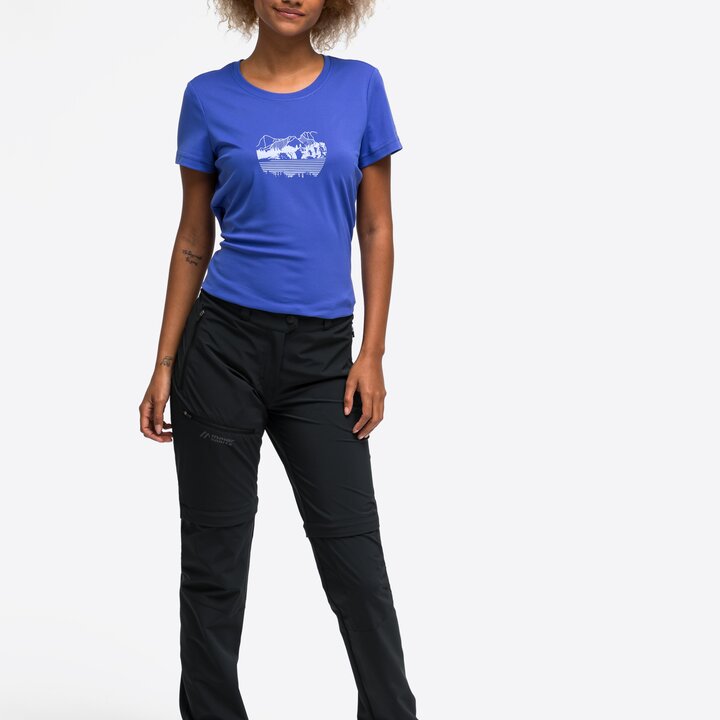 Have you bought this product?