Short-sleeved blouse with woven check pattern for the summer
Maximum freshness thanks to Silverplus® technology
Dries quickly due to dryprotec technology
2-way stretch for maximum freedom of movement
Stylishly feminine cut and comfortable fit
The KENDRA S/S W short-sleeve shirt is a hiking essential in summer. Made from flexible 2-way stretch fabric, this functional shirt is specially designed for being active outdoors. Thanks to our dryprotec and Silverplus® technologies, the shirt is both breathable and quick-drying, so it stays feeling fresh for longer on warm summer days. And it's stylish checked design means you can continue wearing the KENDRA S/S W at post-hike socials in the cabin. The shirt has a feminine cut and a summery collar that can be turned up. There's also a small zip pocket on the chest with space for small items like your smartphone or key.
Silverplus® finish provides long-lasting freshness
Dries especially fast thanks to dryprotec technology
Comfortable 2-way-stretch for maximum freedom of movement
Practical cleaning cloth for glasses
Sun collar can be easily turned up
Stylish feminine cut and ideal fit
1 small pockets with a concealed zip
Easy care
SILVERPLUS

SILVERPLUS® is an intelligent and innovative way of keeping your textiles fresher for longer. The SILVERPLUS® finish protects your textiles from unpleasant body odours, even at low washing temperatures and inhibits the multiplication of odour-causing bacteria.
Dryprotec

Anyone who takes part in outdoor activities or who is active for extended periods knows how important it is for clothing to dry quickly. Maier Sports dryprotec clothing not only feels very comfortable to wear, it is also quick-drying and easy to care. So there is no uncomfortable cold feeling on the skin.
97% polyester, 3% elastane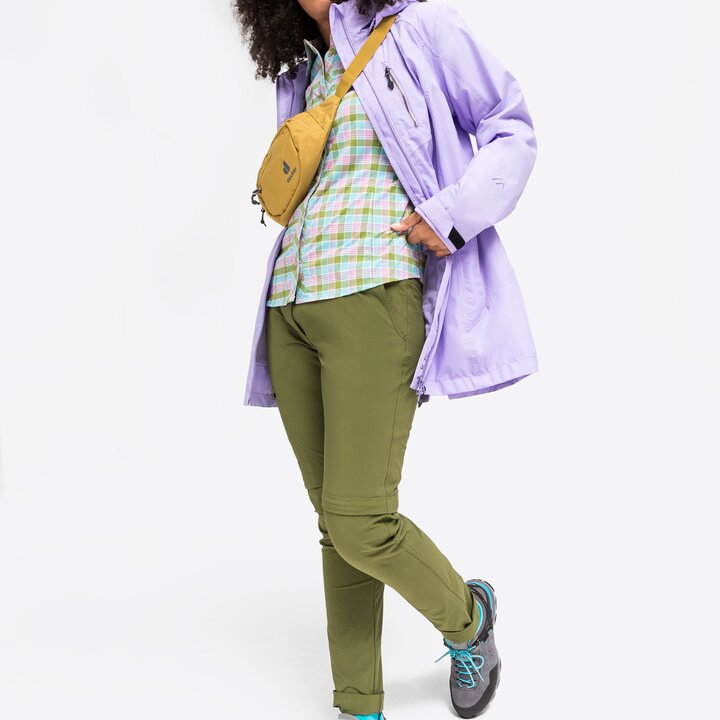 Have you bought this product?