outdoor 3/4 pants

Jennisei
outdoor 3/4 pants
Jennisei
outdoor 3/4 pants
Classic hiking Capri pants for outdoor tours and trips
mSTRETCH Pro 4: Elasticated material, perfect for hiking
Quick-drying and breathable thanks to dryprotec technology
Classic waistband with belt loops and integrated belt
Four pockets with zip fastener and one secure pocket provide
The highland trail leads you through picturesque natural landscapes in glorious sunshine – the perfect conditions for your JENNISEI pants. These hiking capri pants offer the full functionality of our hiking pants, making them ideal for your summer forays into the great outdoors. The mSTRETCH Pro 4 fabric is extremely comfortable and elastic, ensuring that the hiking pants reliably follow all your movements when you're out and about. To guarantee that our JENNISEI pants are also a perfect fit, they feature a flex zone waistband and integrated belt.
Our dryprotec technology means that these JENNISEI pants dry extremely quickly if you are caught in an unexpected summer shower. Our PFC-free finish is environmentally friendly and helps light drizzle to simply roll of these capri pants. With four spacious pockets with zip closures and an inside security pocket, the JENNISEI pants have plenty of room for the essentials – from your hiking GPS to your wallet.
mSTRETCH pro 4: 4-way stretch for ideal freedom of movement
Dries especially fast thanks to dryprotec technology
Follows your every move thanks to 4-way stretch
Reliable waistband with flex zone and belt for hiking pants
4 spacious pockets with zip fastener
Practical inside security pocket
Regular Fit
Environmentally-friendly, water-repellent, PFC-free finish
mSTRETCH Pro 4

The perfect fabric for all kinds of activities, throughout the year. Super stretch, comfortable, with a perfect fit and plenty of freedom of movement. Our award-winning fabric with a feel-good factor for your outdoor adventures.
Dryprotec

Anyone who takes part in outdoor activities or who is active for extended periods knows how important it is for clothing to dry quickly. Maier Sports dryprotec clothing not only feels very comfortable to wear, it is also quick-drying and easy to care. So there is no uncomfortable cold feeling on the skin.
90% polyamide, 10% elastane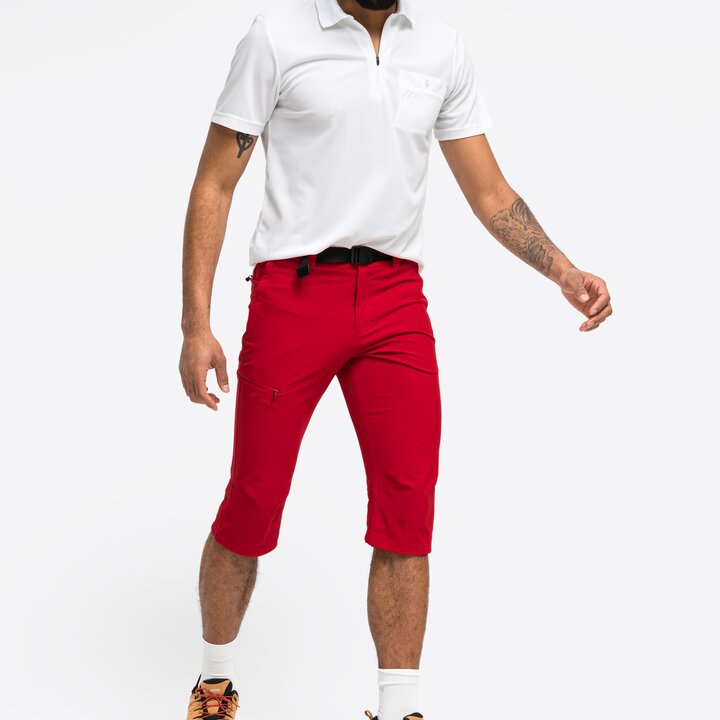 Have you bought this product?