FOR OUTDOOR ADVENTURES
Your Pants Specialist
We are a trusted outdoor clothing specialist and offer the perfect pair of outdoor pants for your needs and wants. Whether on a leisurely hike, a sporty trekking excursion or a day on the slopes, functional clothing is an essential requirement for activities in nature; you want clothes that provide comfort, ideal support, and that are long-lasting.
Functional Pants for differnt areas of use
Pants, in particular, should be able to withstand knee bends, jumps and turns without difficulty; not to mention – protect against the weather and provide a perfect fit. We offer 61 different sizes and have applied several different technologies, materials and technical details. You are guaranteed to find your ideal pants for your next outdoor adventure at Maier Sports.

As an outdoor pants specialist, we can meet every demand – whether you occasionally hike, enjoy ambitious trekking tours, have a passion for skiing, or appreciate any other outdoor activities.
To offer the ideal solution for every requirement, we have divided our pants segment into different activities. We have over 80 years of experience in the production of high-quality, reliable, functional clothing, and our passion for outdoor activities can be seen and felt. We are your partner for outdoor and winter sports clothing.

With over 60 different pant sizes and various model variations, anyone can find their perfect trousers. The interaction of functionality, comfort, the optimum fit and sustainable production is both our responsibility and our promise to you.
We promise you a perfect fit
At Maier Sports, we know that people come in all shapes and sizes, and we pride ourselves on offering the perfect fit no matter what your body shape. That`s why we offer our pants in 36 different men`s and 25 women`s sizes - and why we have long, short and XXL sizes, too. And of course, we also offer a variety of different cuts and waistbands.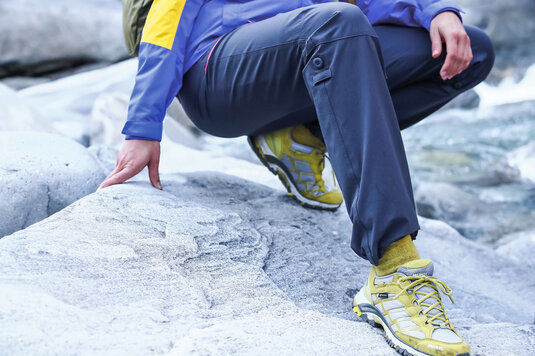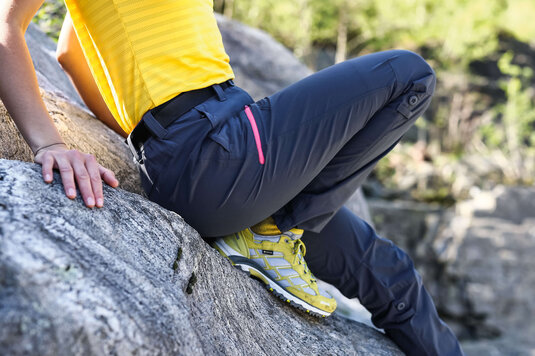 Large selection
The perfect pair for everyone. We not only offer a wide range of sizes, with a variety of technologies and features for the various clothing segments we produce. As an absolute outdoor pants specialist, we also offer our pants with adjustable waistbands with a variety of solutions and in many different colours. Everyone will be able to find their personal favourite – guaranteed!
Technologies
As an outdoor pants specialist, Maier Sports offers the perfect combination of quality, fit and innovation, not to mention reliable workmanship. Here, thanks to the latest technologies, comfort and function go hand in hand.
- Dryprotec: Effectively wicks moisture away from the body and ensures Your clothes dry off quickly.
- mTEX 10,000: The special membrane remains waterproof and breathable, even in continuous rain.
- Stormprotec: Offers excellent protection against strong winds and storms.
- mTHERM-Isolation: The light, soft padding insulates excellently in snow and cold.

Reliable weather protection, full freedom of movement and maximum comfort are the cornerstones of Maier Sports clothing. In addition, we pay careful attention when it comes to the materials we use.

We strive for environmentally friendly materials that optimally support and protect people and nature.
Substainability
We have always felt committed to not only our customers but to nature as well. Sustainability is therefore very important to us, and this begins with our employees; fair treatment, good working conditions, and a responsible production process are the cornerstones of our actions.

Since 2011, we have been a member of the Fair Wear Foundation, an independent non-profit organisation that has made it their mission to improve working conditions in textile production. In doing so, we have committed ourselves to adhere to strict work guidelines at all our production sites in a way that can be monitored at all times. These include safe, healthy working conditions, reasonable working hours, freedom of association and a legally binding employment contract.

As an outdoor pants specialist, we guarantee that you can rely on our outdoor clothing. This is why we offer a 5-year guarantee on all our pants, jackets and tops against defects in workmanship and material. And should a zip fastener break or a seam open, our in-house repair service in Köngen will repair your garment.