longsleeve shirt

Bjordal L/S
longsleeve shirt
Bjordal L/S
longsleeve shirt
The fabric dries quickly thanks to dryprotec
Silverplus® keeps you feeling fresh
Figure-hugging feminine cut provides a perfect fit
Flexible easy-care material
Perfect for hiking tours and sporty outfits
Whether you're trekking through the Harz mountains or hiking through northern Sweden, our BJORDAL L/S will follow you every step of the way. As part of our ALL YOU NEED product series, the BJORDAL L/S is made for everyone who loves a casual look and feel. It's functional, minimalistic, comfortable and modern. This long sleeve shirt is lightweight, elasticated and highly breathable – perfect for ambitious hikers. You'll also benefit from our dryprotec technology which makes sure the shirt dries quickly after getting wet. Meanwhile, Silverplus® technology makes sure your clothes won't start smelling bad too quickly so you can stay fresh for a while. Add to this the figure-hugging cut and you'll be able to enjoy this comfortable shirt even on long treks.
Silverplus® finish provides long-lasting freshness
Dries especially fast thanks to dryprotec technology
Easy care
Highly flexible, figure-hugging fit
SILVERPLUS

SILVERPLUS® is an intelligent and innovative way of keeping your textiles fresher for longer. The SILVERPLUS® finish protects your textiles from unpleasant body odours, even at low washing temperatures and inhibits the multiplication of odour-causing bacteria.
Dryprotec

Anyone who takes part in outdoor activities or who is active for extended periods knows how important it is for clothing to dry quickly. Maier Sports dryprotec clothing not only feels very comfortable to wear, it is also quick-drying and easy to care. So there is no uncomfortable cold feeling on the skin.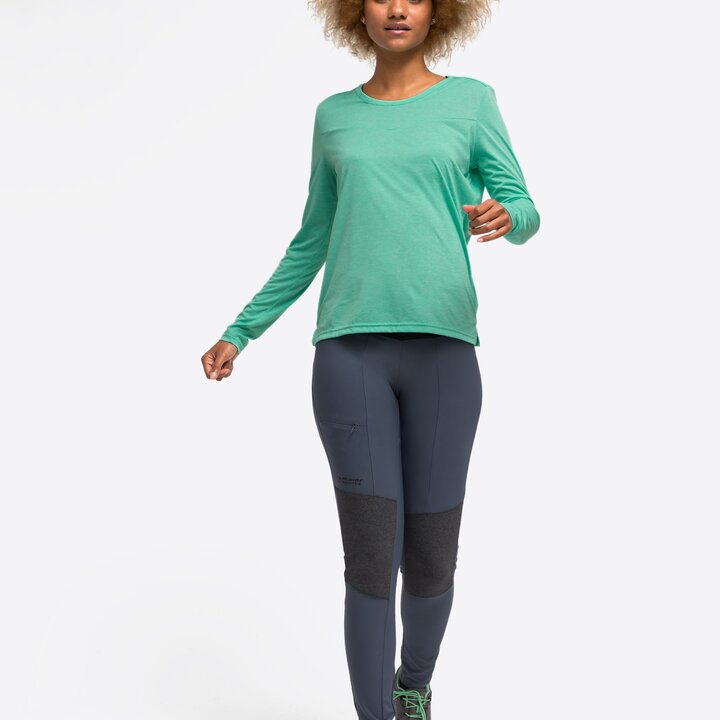 Have you bought this product?