Hybrid jacket with partial 60 g wool padding
Sustainable Lavalan padding made from 80 % Virgin Wool
For highest demands in breathability and heat retention
Partial stretch inserts für maximum freedom of movement
PFC-free finish – waterproof and environmentally friendly
What's your favourite way to enjoy the snow? Whether you prefer cross-country skiing, snow-shoeing or challenging treks: the SKJOMA WOOL W is the perfect companion for any winter activities where you'll be working up a sweat. This highly breathable hybrid jacket features sustainable Lavalan® wool padding, which is made from 80% new wool from the Swabian Jura mountains in southern Germany, with its robust and breathable properties enhanced using natural maize fibres. Thanks to our windprotec technology, the SKJOMA WOOL W is especially wind-resistant, while a PFC-free water-repellent finish means snow and moisture simply roll off the jacket.
As a hybrid jacket, the SKJOMA WOOL W combines protection against the cold and wind with partial stretch inserts for complete ease of movement and flexibility in all your winter pursuits. It has a sporty cut plus thoughtful details designed with your comfort in mind – including soft cuffs and a protective chin guard over the zip. What's more, this hybrid jacket features three large zip pockets for keeping your personal items close to hand while you're out and about.
windprotec: breathable and wind-resistant
Environmentally-friendly, water-repellent, PFC-free finish
Environmentally-friendly, water-repellent, PFC-free finish
Soft cuffs
Underlay with chin guard provides highest level of comfort
3 spacious pockets with zip fastener
Adjustable hem
Sporty cut offer more flexibility
Sustainably sourced Lavalan insulation keeps you warm
windprotec

Anyone who is outdoors in any weather will know how important effective wind protection is. Windprotec keeps out the wind and the body warm. It protects us from the wind chill effect, which lowers our body temperature. The lightweight fabric also provides comfort as it dries quickly and transports excess moisture and heat to the surface.
lavalan® sport

lavalan® - the wool insulation is the functional fibrefill solely made from natural and renewable raw materials, virgin wool and corn.
outer fabric 1: 100% polyester / outer fabric 2: 85% polyamide, 15% elastane
80% virgin wool, 20% polylactide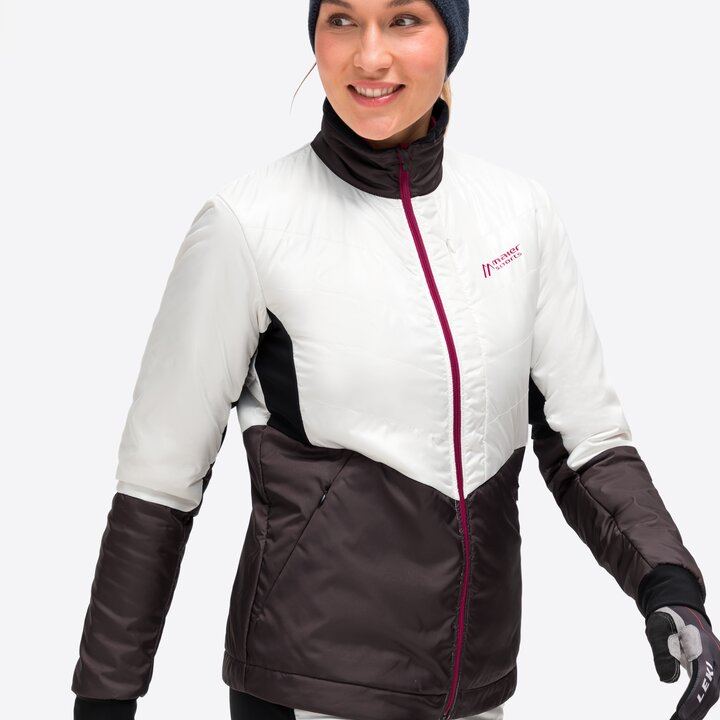 Have you bought this product?