hiking bermudas

Latit Short Vario
hiking bermudas
Latit Short Vario
hiking bermudas
Sustainable hiking Bermudas for trips and hikes
Made from 88 % recycled PES fibres
Elasticated mSTRETCH Pro 4 Eco fabric
dryprotec technology has the fabric drying extremely quickly
Water-repellent, PFC-free, environmentally-friendly finish
Soaking up the splendour of nature on long hikes under clear blue skies – that's why you love summer. And our LATIT SHORT VARIO pants are perfect for days like this: they're the latest version of our classic hiking pants, in a cleaner, more modern style and a shorter length. A particular highlight is their innovative Vario waistband, which is cut higher and features a special Flexzone that means the LATIT SHORT VARIO fit well even without a belt. Just like the rest of the LATITfamily, our LATIT SHORT VARIO pants are extremely sustainable: they're made from 88% recycled polyester, have a PFC-free water-repellent coating and they feature an NFC tag that means they can be recycled to the highest standards. To ensure you can move easily and freely on your hikes, the LATIT SHORT VARIO are also made from elastic 4-way stretch fabric. And thanks to our dryprotec technology, the material is exceptionally quick-drying. In a practical touch, the pants feature no less than four zip pockets, providing plenty of space for your smartphone, wallet, keys and other essentials.
mSTRETCH Pro 4 Eco: eco-friendly elastic 4-way stretch
Dries especially fast thanks to dryprotec technology
Environmentally-friendly, water-repellent, PFC-free finish
Made from 88% recycled polyester yarn
Can be recycled via Maier Sports
Easy care
4 spacious pockets with zip fastener
Regular Fit
Extremely comfortable Vario waistband for hiking pants
mSTRETCH Pro 4 Eco

mSTRETCH Pro 4 Eco with recycled polyester yarn is the perfect fabric for all kinds of activities throughout the year. Super stretch, comfortable, with a perfect fit and plenty of freedom of movement. Our sustainable functional fabric with a feel-good factor for your outdoor adventures.
Dryprotec

Anyone who takes part in outdoor activities or who is active for extended periods knows how important it is for clothing to dry quickly. Maier Sports dryprotec clothing not only feels very comfortable to wear, it is also quick-drying and easy to care. So there is no uncomfortable cold feeling on the skin.
88% polyester (recycled), 12% elastane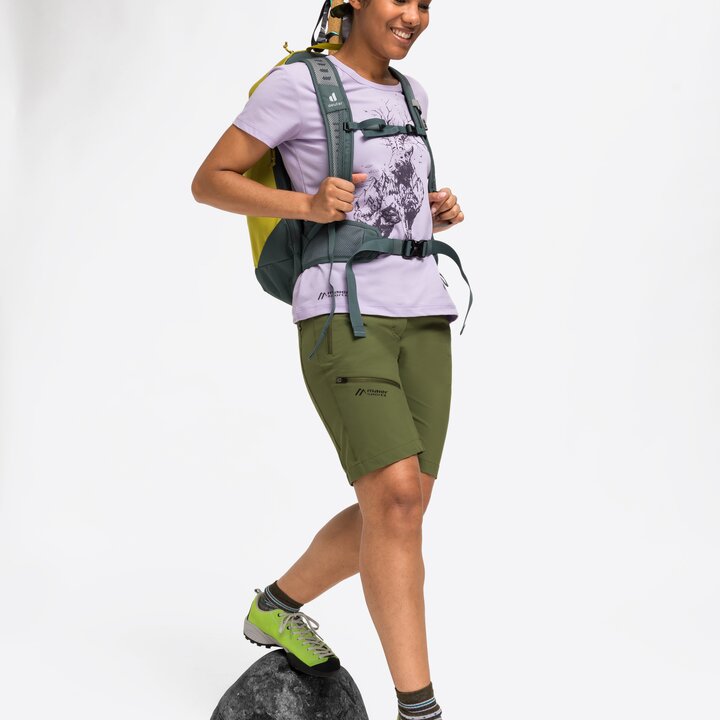 Have you bought this product?